About
us
We are the City of Atascadero's premier event venue. If you are planning an event in San Luis Obispo County, the Pavilion on the Lake is an excellent location for a Wedding, Banquet, Reception, Meeting, Conference and many other special events.
Satisfied Customers
We had our wedding here a few weeks ago and we couldn't have been happier with our decision to have it there! Not only is the location absolutely beautiful, the price is really reasonable! Not to mention that the staff is out of this world! Everyone who works there goes above and beyond to help you and each other to make sure your event runs smoothly. We love this place and if we had to do our wedding over 10 times we'd have it here every time! This place is the best!
- Wendy & JJ Reioux
read more
Catering - B.Y.O.
No on-site catering service is available. Outside caterers are welcome and must be licensed and insured. Copies of all documentation must be provided to the Pavilion Coordinator prior to the event date.
Why should you choose us?
The Pavilion on the Lake is a unique experience in a beautifully unique setting.
Intimate Setting
Modern Facilities
Beautiful Views
Hardwood Floors
Easy Access & Parking
Balcony & Covered Patio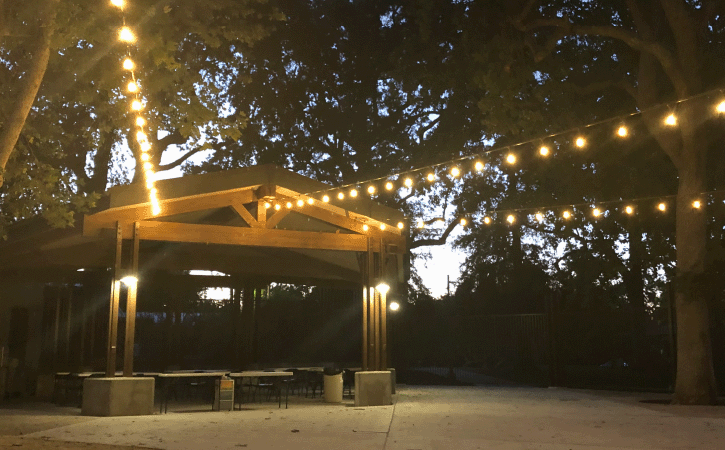 Nestled next to the Charles Paddock Zoo, in the beautiful Atascadero Lake Park, the Zoo Garden Event Center provides the perfect setting for a variety of events. Whatever the special occasion, from a wedding or rehearsal dinner to a monthly meeting or special birthday celebration, this event location provides a fantastic option!